Tribology Conferences / Events
Please, share tribology conferences and events in TriboCalendar! You can send the information regarding the event to [email protected] Thank you!
Aug
22
Wed
2018
US Base Oils and Lubricants Summit
US Base Oils & Lubricants Summit will be taking place in Des Moines, IA on 22nd – 23rd of August, 2018. The two day event will bring together professionals across the lubricant supply chain to address current industry issues, explore new opportunities and network with peers. As regulations on the quality of both heavy-duty and passenger car motors oils become more strict, professionals across the entire lubricant spectrum can feel the impact. Join us and learn how leaders from base oil producers, lubricant blenders, additive manufacturers and original equipment manufacturers are confronting these challenges and pushing the boundaries of what modern lubricants are capable of.
This two-day conference will offer excellent opportunities for you to network with your peers: CEOs, CIOs, CSOs, Vice-Presidents, Directors, and Senior Managers.
The event is host by ELM. A leading manufacturer of biobased greases in the US, ELM uses a unique patented microwaved-based grease process to manufacture biobased greases along with a wide array of liquid lubricants. Currently headquartered in an 87,000-sq. ft. facility in Grundy Center, Iowa, the company is privately owned and markets its products primarily via established petroleum lubricant manufacturers and distributors under private label and ELM brand: http://www.elmusa.com/. Currently ELM's retail biobased lubricants and greases are marketed primarily under the UltraLube brand by Plews-Edelmann of Dixon, Illinois and can be found in most US based big box stores including Lowes and Home Depot. Other products with significant market reach are ELM's biobased rail curve greases, wire rope grease, drill rod grease, automotive and truck chassis and bearing greases, food grade grease, elevator hydraulic fluid, lubricant/penetrant, universal tractor transmission hydraulic fluid, bar-chain lubricants, and full line of general purpose fluids used in metal cutting applications. Limited attendance visit. Space reserved on a "first come, first served" basis. Register now to reserve attendance at the site visit.
Sep
24
Mon
2018
POLYTRIB 2018: The 3rd International conference on Polymer Tribology

@ Grand Hotel Bernardin
The use of polymer materials in tribological contacts has increased rapidly in the past few decades. The demand for the polymer-based tribological contacts is evermore increasing, and this trend appears to hold in the future as well.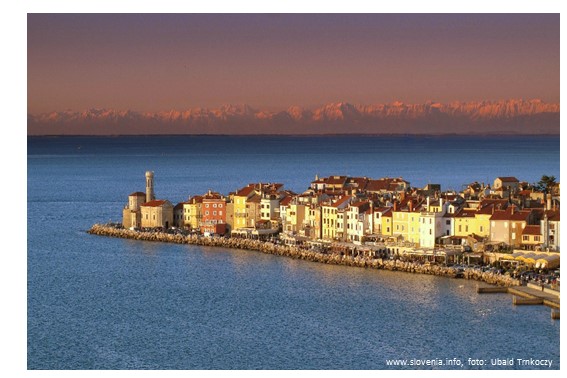 There are several aspects of polymer properties, production, design and use that could be further improved and tailored to achieve better friction and wear performance, which is the goal of this conference.
After the 2nd Polytrib conference held in Ljubljana, Slovenia, in 2016, with more than 70 attendees from 18 countries, and more than half coming from industrial sector, the 3rd PolyTrib conference tends to bring together a broader range of participants in the whole exploitation chain, from the research and manufacturing to the sales sectors. The goal is to enlarge the audience and serve as a world-wide recognised event for exchange of knowledge in tribology of polymers, which is broadly lacking today.
The conference will welcome several distinguished invited keynote speakers, regular technical sessions, posters, exhibition and social events, with accompanying persons programme.