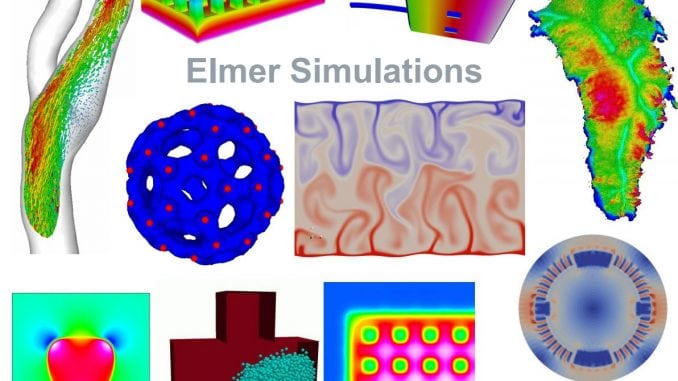 There are nowadays some Open Source Finite Elements packages available online, just to cite some: Calculix, Salome-Meca (with Code Aster), Z88 Aurora, Elmer, etc.
The gap between the paid software (Ansys, Comsol, Abaqus, LS-DYNA,…) and the open source packages is still big, especially when it comes to the GUI and the Post-Processing. It is also sometimes difficult to find documentation or useful examples which makes the learning curve quite steep.  In addition,  when working with OS software, where the code has not run through that many validation steps, it becomes essential to be aware of what is the software actually doing and always have a critical eye when analyzing the results. These reasons make Finte Elements Free packages not so popular.
However, Free FE software, have nowadays reached a quite advanced stage being perfectly capable of solving general models. Free code software becomes especially useful when a rare case is approached. Some special models cannot be implemented by commercial software since the required conditions have not been foreseen. When working with OS, it is possible to contact the current code developers and even ask them to develop special tools for your application. This is almost impossible when dealing with the big paid software packages.
Elmer Multiphysics
Elmer is an open source multiphysical simulation software mainly developed by CSC – IT Center for Science (CSC). Elmer development was started 1995 in collaboration with Finnish Universities, research institutes and industry. After it's open source publication in 2005, the use and development of Elmer has become international.
Elmer is actually a suite of several programs and you can use them independently.
ElmerGUI: Pre- and Post-processing
ElmerSolver: Solution
ElmerPost: Post-processing
ElmerGrid: structured meshing and mesh import. Partitioning.
Elmer counts with several Physical Models between them: Heat transfer,  Fluid mechanics, Structural mechanics, Acoustics, Species transport, Electromagnetics, Mesh movement (Lagrangian), Level set method (Eulerian), Elctrokinetics, Thermoelectricity, Quantum mechanics, Particle tracker. See Application Examples.
The main Elmer links: Official Webpage, Version Control System, Discussion Forum.
I personally worked with the following combination of OS giving a satisfactory work flow:
Even being quite outdated, I used the Linux distribution CAELinux package and all worked like a charm. Give it a try!
Managing Editor, PhD Researcher & Founder of TriboEngineering